Witech micropod 2 kit is the newly diagnostic and programming tool for  Chrysler, Dodge, Jeep, and Fiat vehicle platforms. Multi-language witech 2 software have come to the v17.04.27.  OBD2repair.com share you detail steps of witech 2 software V17.04.27 install following.
Chrysler VCI Micro Pod 2 Witech 2  V17.03.01 WiTech Micropod ii Diagnostic/Programming Tool
How to Install Witech 2 V17.04.27 Witech Micropod 2 Software on Win7
Open disk E: wiTech V17.04.27, then read the PDF "readme", witech 2 wiTech MicroPod II installation manual attached
First, install AdobeAIRInstaller.exe

Accept the agreement
Installing…
Adobe air installation completed.
Second, Install jre-6u45-windows-i586.exe

(Update Later: an update to Adobe air)
Click on Install to accept the lience agreement
Installing Java…
Have successfully installed Java
Third, install wiTECH_Install_17.04.27.exe

select a setup language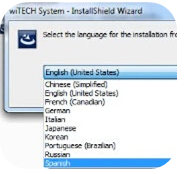 wiTECH system requires the following items installed on your computer:
Microsoft visual c++ 2010 or later redistributable package (x86)
Enlang 5.8.4.2
Java standard edition 7 update 25
Installing wiTECH 2 software…
Have successfully installed wiTECH 2 17.04.27
Windows security alert: allow access
Fourth Restart the computer
Installing device driver software…
Local network connection: work network
Device is ready for use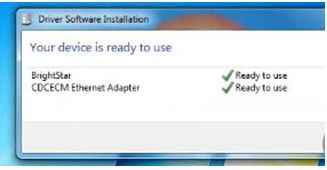 Setup in driver Computer management: select CDCECM Ethernet Adapter
WARNING for Witech 2 MicroPod 2 Setup:
1 The computer on the day of the date
2 The computer must be connected to the Internet
3 Connect the machine to the device and open the Chrysler wiTECH software
Done!
Now, wiTECH 2 diagnostic application is ready for use.
It's wiTECH 2 version 17.04.27
Witech 2 wiTech MicroPod II login: no need user id and password
wiTECH 17.04.27 works offline
wiTECH 17.04.27 supports 2017 models
Vehicle id: 2017 WD, has been successfully identified
Go to vehicle diagnostics and programming with Witech 2.
Enjoy it!
More detail about Witech 2,pls connect 
Skype:obd2repair / eobdscan1
Whatsapp (+86)13728823163
Email: info@obd2repair.com